Joelle Torre, '03, Teaches Student the Value of Connecting
Posted by Seattle University Alumni Association on Thursday, January 13, 2022 at 3:20 PM PST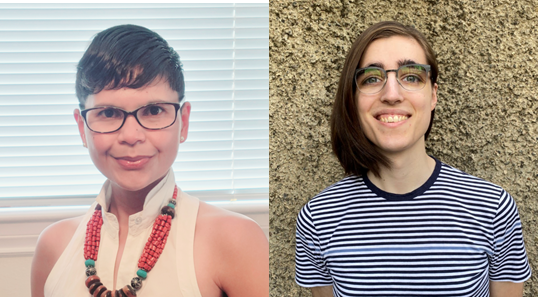 When Alex Keene, '22, visited an advisor in the Career Engagement Office, they wanted to find new, practical ways to explore their field—mechanical engineering. Their advisor recommended Redhawk Landing, Seattle University's online mentoring platform, built to connect alumni professionals with inquisitive students. Keene's interest was piqued, and they signed up. The first person they reached out to was Joelle Torre, '03.
When they met, Torre, a senior civil engineer for Seattle Public Utilities (SPU), told Keene about her job with SPU and the King County Ship Canal Water Quality Project that will significantly reduce combined sewer overflows into the Ship Canal waterway. Torre also encouraged them to learn about the different kinds of work they could do as a mechanical engineer—building mechanical equipment, designing HVAC systems or materials development for Boeing to name a few—and suggested attending presentations, joining clubs, finding internships and talking to more alumni through Redhawk Landing to continue to explore their options. She even found two mechanical engineers for Keene to talk to.
Their connection continued beyond a single exchange, which Keene appreciated. "We didn't just talk that one time. She invited me to a presentation she did later in the year. She even followed up with an email a couple of weeks ago to reach out. It's cool to know someone else who is in a similar field to me and has it all figured out—or at least more figured out!"
Torre enjoys presenting to and mentoring students. The one thing she tries to impress on them is that their success is dependent how much they want it and working hard towards their goals. "The hope, as a mentor, is to provide a service and they get to learn more about their career aspirations. If you click with someone and you form this lifelong bond, that's great. And if you don't, hopefully they got at least one thing out of it. It's not about me; it's really about them."
***
Redhawk Landing is a community platform that brings alumni and students together for networking and mentorship. Alumni share their career experience with students and fellow alumni, and network within the community to connect or learn from others about their city, industry or career field. All alumni are invited to register.